Clubs in Cooma
Cooma Ex-Services Club
Welcome to the Cooma Ex-Services Club. in the heart of Cooma, gateway to the beautiful Snowy Mountains. Enjoy a great family meal in the liscenced Bistro or fine dining in the restaurant.
Address:

106 Vale Street Cooma NSW 2630

Phone:

02 6452 1144

Website:
For the information of members and their guests
Information on Cooma, NSW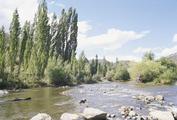 Known as the Capital of the Snowy Mountains, Cooma is a popular stop-off point for people en route to the mountains or the coast, and has a gateway information centre for travellers between Victoria and New South Wales.